(SC)(08-22-2021) Fire Engine Struck While Working A Highway Incident; No Injuries for Responders on Scene
(SC) Sleepy trucker demolishes fire truck responding to separate crash
A fire truck was totaled in South Carolina over the weekend after a truck driver fell asleep at the wheel and plowed through the scene of a previous crash.
The accident happened on Sunday, August 22nd just before 3 a.m. in Ft. Mill, South Carolina.
According to WBTV, the Flint Hill Fire Department truck was at the scene of another accident on Interstate 77 when a trucker traveling southbound fell asleep at the wheel, sending their rig plowing through the scene of the previous accident.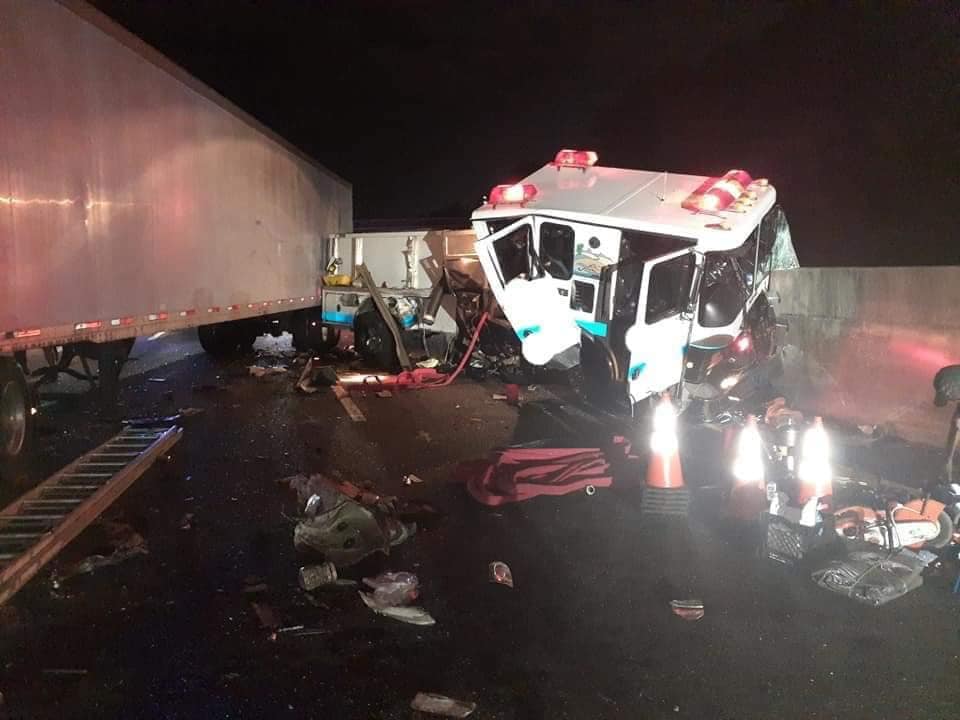 Related Links
Links provided with these articles were active and accurate as of the posting of the article to ResponderSafety.com. However, web sites change and the organization hosting the page at the link may have moved or removed it since this article was posted. Therefore, some links may no longer be active.