(MD)(08-21-2021) Clear Spring Volunteer Fire Company Engine Struck at Incident Scene
At about 2:30 am on August 21st, Engine 4-1 was operating on Interstate 70 in the area of the 15-mile marker in the Westbound lane on a motor vehicle collision when it was struck by a tractor-trailer. None of the crew on the scene was injured and the driver of the tractor-trailer was uninjured as well. Engine 4-1 sustained damage and was placed out of service hopefully for a short amount of time until it is repaired.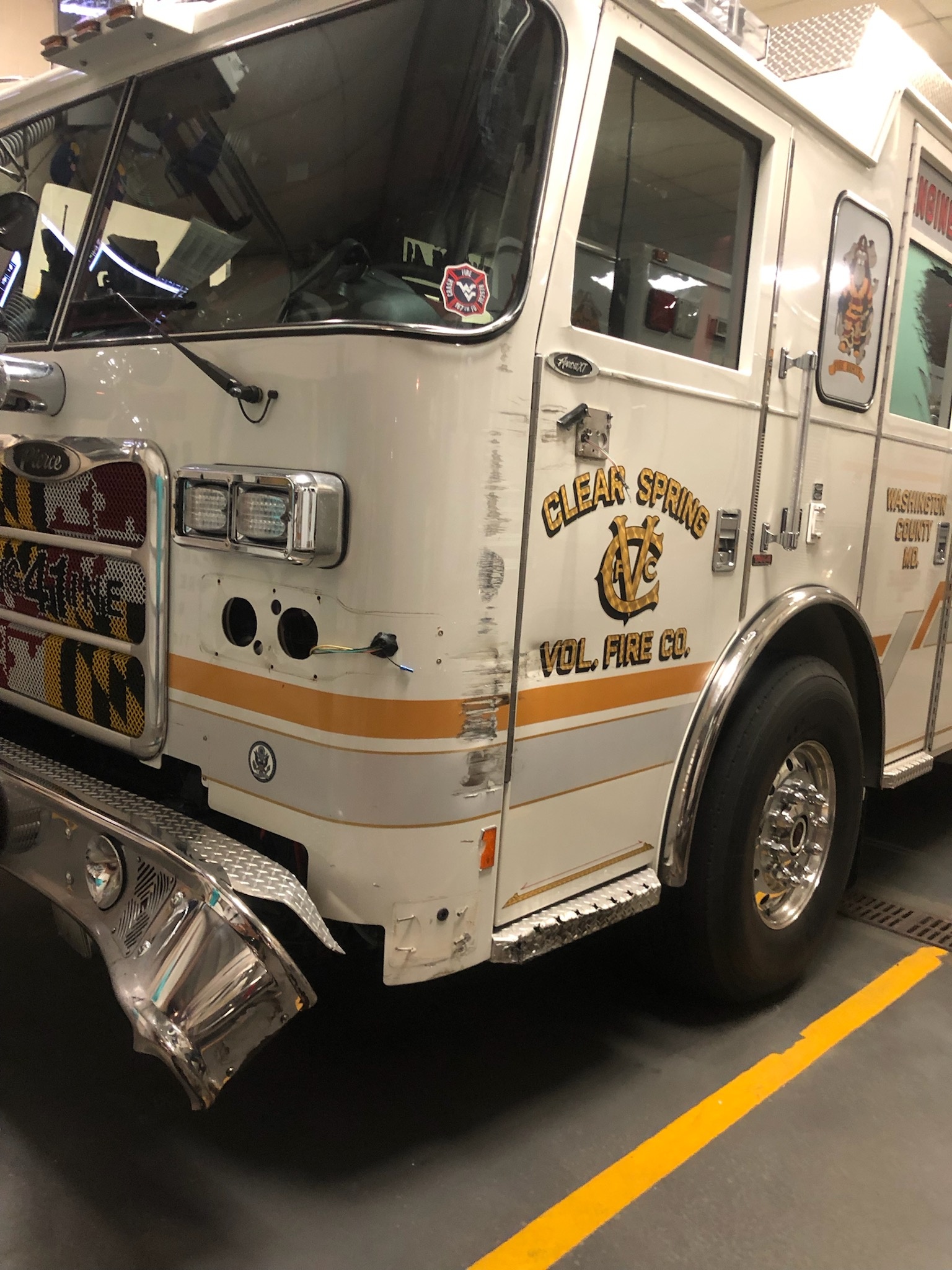 Related Links
Links provided with these articles were active and accurate as of the posting of the article to ResponderSafety.com. However, web sites change and the organization hosting the page at the link may have moved or removed it since this article was posted. Therefore, some links may no longer be active.